About Us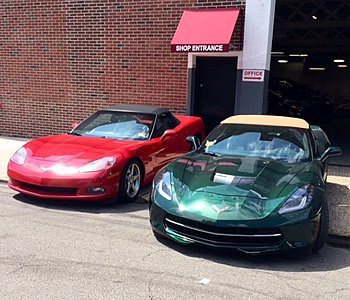 Pulaski Auto Body INC., located in the heart of the Ironbound in Newark, NJ was founded in 1973, and takes pride in over forty years of quality auto body repairs. We have always strived to provide the highest quality repairs in the automotive business. We have contracts with the City of Newark, DEA, Homeland Security and Port Authority of New York and New Jersey. Our contract with the City of Newark to repair all vehicles including police department, fire department, water department and sanitation began in 1989 and is still active today. Our commitment to perfection is proven by an ever increasing number of satisfied customers.
At Pulaski Auto Body we have a staff of manufacturer trained technicians who are there to repair any vehicle, domestic and foreign, exceeding manufacturers' requirements and customer expectations. Our staff has been trained and certified in BASF Glasurit, I-CAR, as well as BMW, Mercedes, and Audi.
We endeavor to write an accurate estimate from the start using online programs such as, Audatex and ADP Shoplink. An accurate estimate helps us and every insurance company complete repairs in a timely and satisfactory fashion. Our repairs speak for themselves. Pulaski Auto Body is the ultimate in automotive collision repair. We provide quality workmanship and we do all we can to accommodate our customers to make sure they drive away in a safe, factory correct vehicle.